Ah, Super Bowl Sunday…what I like to call commercials and snacks day. Aren't you sick of all the boring ol' usual super bowl snacks you see year, after year, after year? Buffalo chicken wings, dips, pizza, blah blah yawn. WELL NOT ANYMORE. No. Why not spice things up a bit this year with something different? Below are six recipe ideas that are sure to cause some mad diarrhea if nothing else.
Buffalo Chicken Milkshake of 30 Rock fame comes to life (via ThePostGame)

Bologna Cake (via Las Vegas Food Adventures)
Chocolate Covered Bugs (via Carol Hopper Bader)
Spaghetti Dogs (via BoingBoing)
Buffalo Chicken Cupcakes (via Cupcake Project)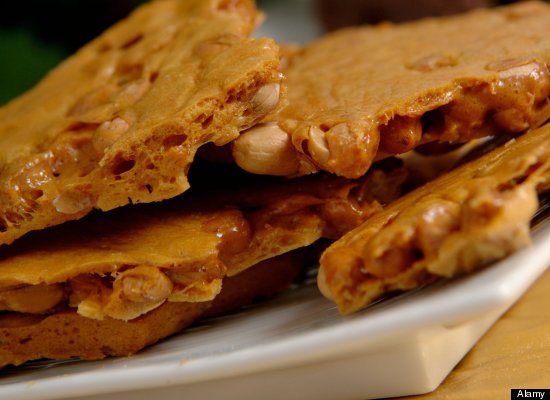 Peppered Peanut Brittle (via Huffington Post) – ok this one's not AWFUL…but, me no like.

Deep Fried Beer (via ZenKimchi)
Happy eating!!